If you own a rental property yet do not consider yourself knowledgeable regarding landlord and tenant laws, hiring a property manager may be advantageous to you. With rental management, Palm Beach Gardens professionals can make life easier for you by offering advice that could save you from expensive missteps and legal battles.  Caring for a rental property calls for strict adherence to certain health, housing, and safety codes. Regardless of whether a landlord breaks these codes knowingly or unintentionally, they may still be faced with violations, fines, or lawsuits.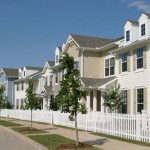 Housing and Amenities
Landlords are obligated to honor certain regulations, including The Fair Housing Act. Fair housing protects buyers and renters from discrimination on the part of the owner.  For example, it would be illegal to reject a renter's application based on their ethnicity or gender. Many landlords are not aware of their legal responsibilities, including the need for livable conditions in their rental properties. Tenants are entitled to amenities, doors with working locks, and living spaces free of any type of infestation. Property managers counsel clients on their legal duties, if necessary, and make sure every tenant receives equal treatment and a safe living space.